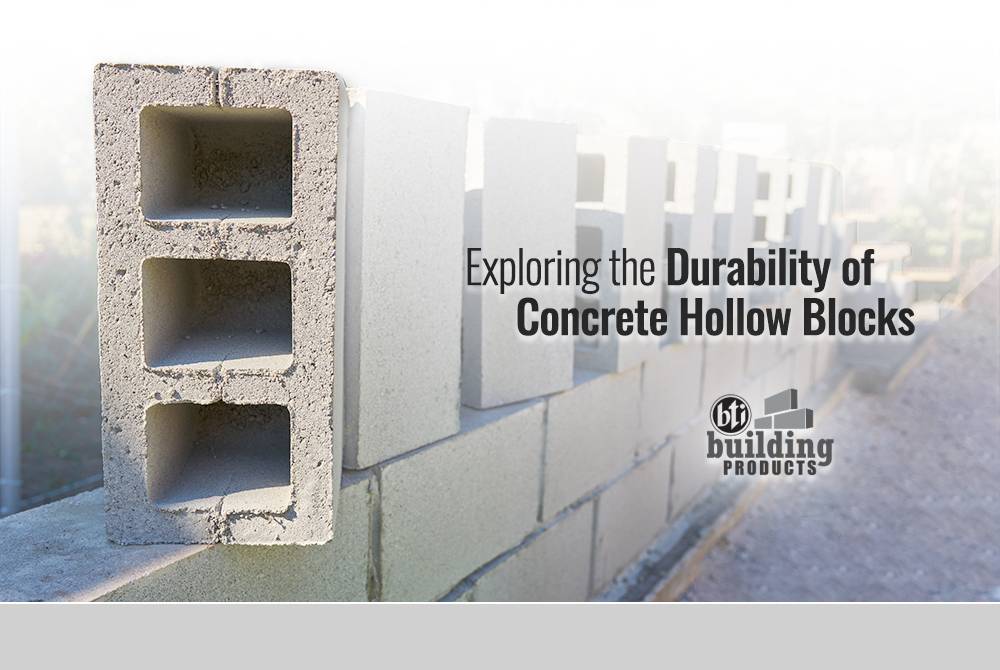 Exploring the Durability of Concrete Hollow Blocks
When it comes to construction materials, one of the most prevalent and versatile choices is concrete hollow blocks. These unassuming blocks may seem simple, but they possess a remarkable combination of attributes that make them a go-to solution for builders around the world. From their exceptional durability to their energy efficiency and ease of use, concrete hollow blocks have proven themselves as an essential component in modern construction practices.
The Building Blocks of Durability
Concrete hollow blocks are crafted from a mixture of cement, sand, and aggregates, usually with the addition of water. This concoction undergoes a curing process, which results in a hardened material with remarkable strength and resilience. The hollow design, characterized by empty spaces or voids within the block, offers several advantages that contribute to its durability.
One of the key benefits of hollow blocks lies in their ability to distribute loads more efficiently. The hollow cavities reduce the overall weight of the block while maintaining its structural integrity. This means that the blocks can withstand substantial pressure without cracking or deteriorating, making them ideal for constructing load-bearing walls and structures.
Resistance to Environmental Factors
Concrete hollow blocks possess an inherent resistance to various environmental factors that can pose challenges to other construction materials. They are particularly well-suited for regions with extreme weather conditions, as they can withstand both high temperatures and freezing temperatures without compromising their integrity. Additionally, these blocks are highly resistant to fire, making them a safe choice for both residential and commercial buildings.
Moisture can be a formidable adversary for building materials, often leading to deterioration and decay. Concrete hollow blocks are adept at resisting moisture penetration, which not only prevents damage but also inhibits the growth of mold and mildew. This characteristic is especially crucial in areas with high humidity levels or frequent rainfall, as it ensures the longevity of the structure.
Longevity in the Face of Time
Concrete hollow blocks are known for their longevity, with many structures built using these blocks standing strong for decades. The density of the blocks, along with their ability to withstand varying loads and environmental conditions, contributes to their extended lifespan. Unlike some other construction materials that may degrade over time, concrete hollow blocks maintain their structural integrity, reducing the need for frequent repairs or replacements.
Sustainability and Energy Efficiency
In an era where sustainable construction practices are gaining importance, concrete hollow blocks shine as an environmentally friendly option. The manufacturing process of these blocks involves minimal energy consumption compared to other building materials like bricks or solid concrete. Additionally, their durability translates to a lower need for replacements, reducing the overall environmental impact.
The hollow cavities within these blocks also offer thermal insulation properties. During hot summers or cold winters, the trapped air within the voids acts as a natural barrier, regulating indoor temperatures and contributing to energy efficiency. This can lead to reduced reliance on heating and cooling systems, further lowering the building's carbon footprint.
As technology continues to advance, so does the potential for enhancing the durability of concrete hollow blocks. Researchers and engineers are constantly exploring ways to improve the manufacturing process, composition, and design of these blocks to make them even more robust. Innovations not only bolster the blocks' strength but also contribute to sustainable practices. Concrete hollow blocks stand as a testament to the enduring strength that well-designed construction materials can provide. Their ability to withstand external pressures, resist environmental factors, and maintain structural integrity over time makes them a cornerstone of modern construction. As sustainability takes more momentum in the modern world, construction companies and developers should be focusing on developing projects using these highly durable blocks.