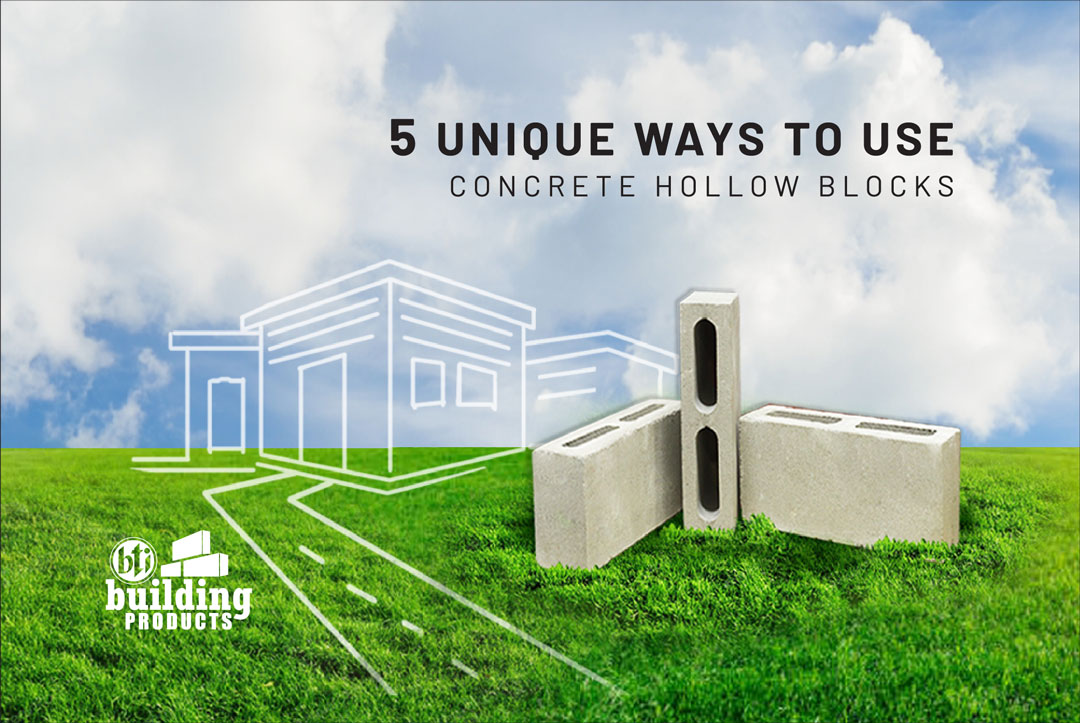 5 Unique Ways to Use Concrete Hollow Blocks
Concrete hollow blocks are largely known to be the most eco-friendly solution when it comes to construction. Minimal costs, lower usage of building materials, and less pollution are some of the advantages attributed to construction using concrete hollow blocks. However, these magic blocks are not just great for construction, but also for adding some spark to your home environment. These blocks are useful in too many ways, so we have found a few creative methods that you can easily apply while building or renovating your home!
For The Love of Plants
Are you someone who wants to stay connected to nature? Looking for your own green corner? Concrete hollow blocks can easily serve your gardening skills. They can be loyal plant carriers by safely containing soil and other nutrients for your seedlings to grow into full-blown plants. The best part is that you can build the blocks into any structure. Whether it is a tower or a pyramid full of blocks, you can get creative and plant anything accordingly. You can also define the amount of space that your mini garden will take over in the room or terrace. Succulents and vegetables and even flowering plants can be grown with hollow block planters.
Smart Repurposing
You can join the trend of upcycling items in your home with the twist of concrete hollow blocks. Whether it is extra seating or a DIY side table, you can easily use these blocks to create these furniture at a shockingly low price. Such furniture would ideally look great in terraces and balconies, but they can also be used in bedrooms to give a more rustic feel. Just stack a few blocks together and then add a hard plank of wood on top, sprinkle some pillows and cover with a brightly colored cloth and you have a neat little seating arrangement. A nightstand or a side table would be made the same way but would require less number of blocks minus the pillows. Maybe add a little lamp, and a few books?
DIY Outdoor Bar
Visiting night clubs or parties through the traffic is painful nowadays, and with the pandemic going on it also feels a little restricting to have some fun while social distancing rules are still applicable. Instead, why not create your own mini bar with concrete hollow blocks stacked on top of another? You can paint the blocks with multiple colors that suit your interiors and then place a console table on top to complete the look. Then use the hollow part of each block to place drinks and some decorative pieces.
Concrete Risers
Instead of store-bought risers for your furniture, simply use concrete hollow blocks of the same height underneath each piece of furniture. The best part is that you can use these hollow block risers to stash secret items and even shoes to save space. The blocks will also help add a rustic touch to your interiors.
Did this blog help? There are plenty of other ways to explore the versatility of concrete hollow blocks. Their durability and strength means that you can build absolutely anything with them. Take your creativity to the next mode with these amazing DIY hacks with concrete hollow blocks.