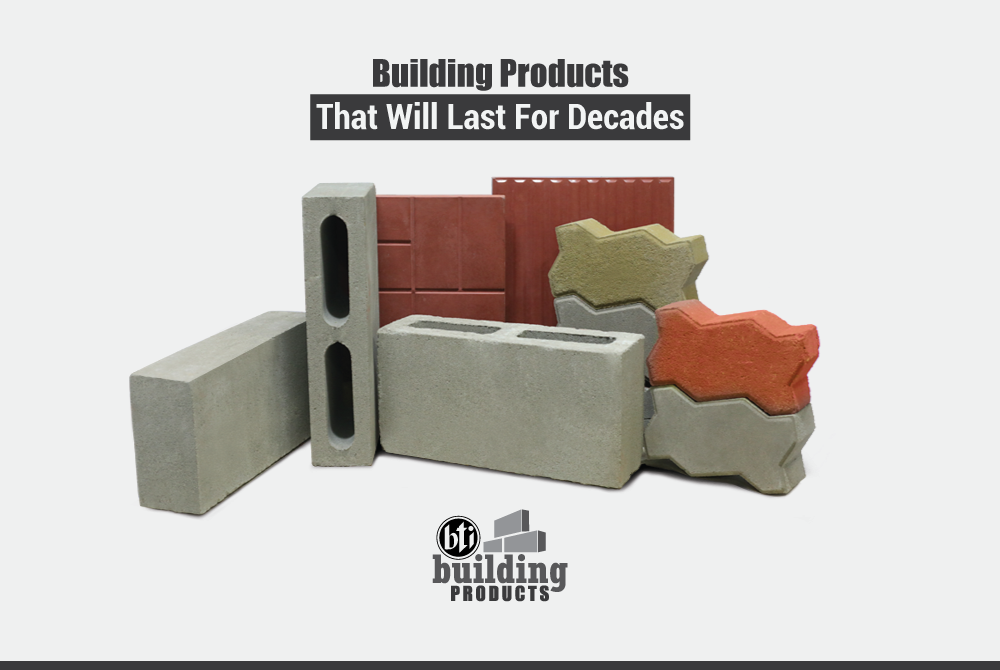 Building Products That Will Last For Decades
According to research, Dhaka is highly prone to earthquakes and other natural disasters such as floods. An 8.2 on the seismic scale can easily floor the city. Fire hazards and other situations could greatly damage a building. The construction quality should be of highest reliability, and this is where bti building products step in. Being a pioneer in real estate business for almost four decades, bti continues to deliver its brand promise of quality construction and timely handover. Our target has always been to satisfy our customers and produce construction that is safe and uncompromised under all circumstances. Our journey into enhancing the quality of building materials is relatively new, but we have gained significant recognition over time thanks to our amazing line of building products and research.
Eco-friendly Hollow Concrete Blocks
Our first venture into the building products business, these blocks have gained widespread acclaim. Bti produces 6.5 million concrete hollow blocks annually in a world-class manufacturing factory located in Dhamrai. The blocks are smooth and encased into brick-shaped structures, with a hollow center that prevent heat and sound. They interlock with each other, requiring less mortar, and hence, greatly reducing construction costs. There are different types of blocks, depending on thickness, such as 110 mm, 100 mm and 90 mm.
These blocks are better than the traditionally used red clay bricks in Bangladesh for a number of reasons. Concrete hollow blocks have lower salinity compared to bricks, which means higher durability and resistance to humidity. During the monsoon season, often bricks are unavailable because of damage due to humidity, but since these blocks are humidity resistant they can be found all year round, which reduces construction costs and saves a lot of time! While bricks cannot be strengthened further, hollow blocks can be further developed with cement or other materials. So it is safe to say that concrete blocks are much stronger, time-saving and cost-effective. Electric cables can pass through the cavities very easily. Bricks are affected by their chemical composition and deteriorate over time. Manufacturing them produces large levels of toxic fumes, but not our machine-made concrete blocks! Also, five bricks can be replaced by one concrete block, which will still cost less than five bricks. The blocks also help to reduce the overall weight of the building, making the foundation and superstructure more earthquake resistant and stable.
Finally, these blocks are highly multifunctional. You can use them to build residential buildings, commercial spaces, internal partition walls, architectural decorations, and interior designing. For a developing country like Bangladesh, concrete hollow blocks solve most construction problems.
Versatile Unipavers
Our next product in line, unipavers are actually flooring materials for outdoor purposes, such as driveways, footpaths, walkways, and pavements. Depending on the size, style, and preferences of the customer, the unipavers can be customized. The cost also relies on these factors. Our unipavers have been used to build factories, internal roads, fuel stations, industrial yards, parking lots, basements, etc. The unipavers are also durable. After years of usage, they can be taken out via sand filling and the road can be widened further. In remote areas where carpeting is damaged, unipavers can effectively solve the problem. Unipavers are also machine-made, and hence, ensure eco-friendliness as much as possible during construction.
Aesthetically Pleasing Pavement Tiles
The pavement tiles are our next product in the collection. They come in various colors and designs, and can withstand up to 1200 PSA compressing stress. The pavement tiles can be custom-made as well, but the general size is 8×4 inches, with varying thicknesses of 60 mm, 70 mm, 80 mm, and 90 mm. Not only will your constructed structure be completely functional, it will also look aesthetically pleasing and retain high quality for the years to come. The tiles are environmentally friendly with negligible salinity of course. It can absorb high amounts of rain water and still remain durable. Hence, they can be used in footpaths and garden walkways. All of bti's building products, including pavement tiles are rigorously tested in BUET.
Bti produces a range of building products designed to enhance construction quality and durability, even under dangerous circumstances. Our building products are a true testament to our commitment towards construction quality and efforts to create sustainable housing solutions. The products are tested in full-proof methods, so our customers can rest assured about what we deliver to them. We hold our customer in the highest regard and want to provide them the best.