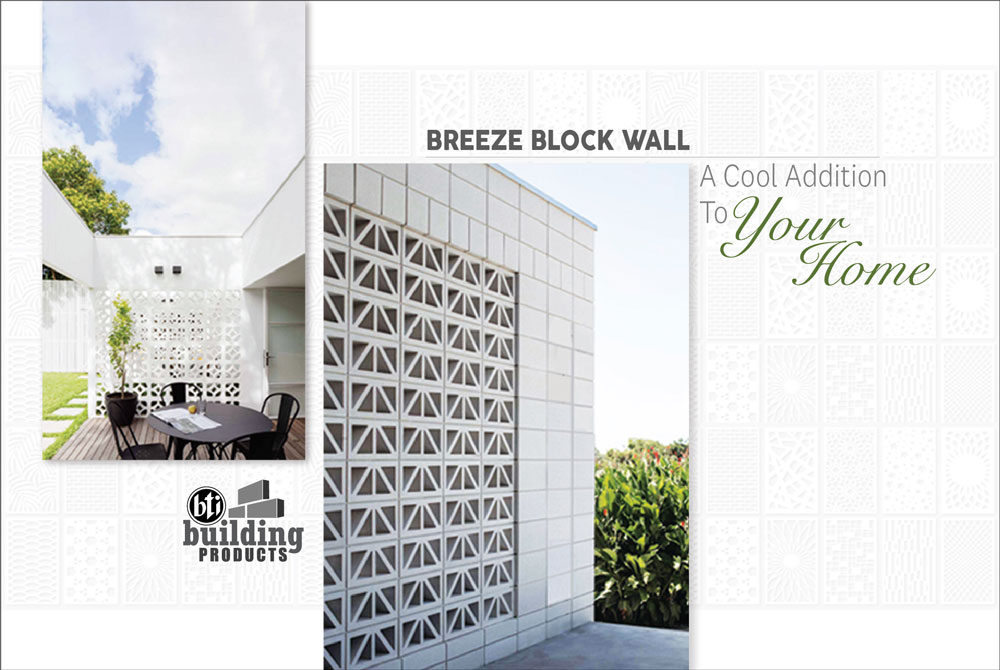 Breeze Block Wall: A Cool Addition to Your Home
There are plenty of sun-shading techniques practiced in modern architecture nowadays. One that continues to make a comeback is the breeze block wall. In fact, it has been around in our homes and institutions since ancient times and quite strongly stood the test of time due to its numerous uses and decorative purposes.
In the vast fertile plains of Bengal, soil was used to make pretty much anything. Terracotta breeze block walls were a huge hit back then. We did however evolve from terracotta and ornate jali designs depicting Hindu deities, and moved on to Islamic geometric patterned breeze block walls during the Mughal era, inspired by the Arab style of mashrabiya.
As architecture continued to adapt and adjust to modern human trends, we slowly started building breeze block walls with traditional red bricks. A prime example of using red bricks to create perforated walls and windows is the Baitur Rauf Mosque in Faydabad, Dhaka, designed by award-winning architect Marina Tabassum. Red bricks are readily available and more affordable than terracotta, and also produce a similar effect and color to terracotta. The breeze block wall created allows worshippers extensive privacy to pray as well as respite from the heat with shade. Yet, the mosque remains equally bright because of rays of the sun peeking in through the perforations of the breeze block walls.
With the current eco-friendly drive towards green construction, red bricks are less used now. Breeze block walls made from non-structural concrete hollow blocks have become the norm. In fact, concrete hollow blocks are quite ideal for designing customized breeze block walls. Concrete hollow blocks are made from recycled materials from the construction industry, and are machine-made, giving them a smooth and clean appearance. They are highly tough and durable, and can keep the interiors cool during the summers and warm during the winters. Their production does not cause pollution or waste. The hollow within each block is what makes them ideal for customizing into different shapes for breeze block walls.
The basic purpose of a breeze block wall is to provide shade but not totally without light. It is a very healthy way of soaking in some vitamin D from the sunlight but also staying indoors with privacy and ample shade. Usually patterned concrete blocks are stacked conveniently on top of one another to form the wall. They cover the side of a building usually receiving most sunshine. Breeze block walls are suitable for both residential and commercial complexes. Apart from looking extremely exquisite and elegant, they also provide the entry of natural breeze and proper circulation throughout the building. For these reasons, breeze block walls are also able to provide protection during strong winds and storms.
Breeze block walls are also called screen blocks or sun-reducing screens. It is a very affordable way to make a building appear interesting, filter out harsh sunlight, and encourage ventilation. They are largely used in countries with hot, tropical climates such as Bangladesh. The best part about breeze block walls is that you can make them as simple or as ornate as you like, yet they would be just as functional and aesthetic.
Visit the bti Building Products website to explore our collection of building products such as pavement tiles and unipaves that can complement the beauty of your walls!